Precision Crop Insurance Solutions™ from FMH use your precision ag data for electronic reporting and claims – making crop insurance faster, easier, and more accurate.
What are Precision Crop Insurance Solutions?
Use Precision Data for Acreage & Production Reporting
Use the data you are already collecting for required crop insurance reporting after planting and harvest. With FMH, you can electronically send your precision data to your agent – no need to leave your home office!
Use Precision Data for Claims
Using just three precision records, your FMH adjuster can adjust a loss in a fraction of the time. Plus, you can have confidence your data is accurate, consistent, and complete – resulting in the fairest loss payment.
"Precision Solutions also makes us more efficient by reporting the correct acres and increasing APH's over time. It also saves time reporting and should reduce errors both for the farmer and agent."
-FMH Agent, Kansas

How Precision Solutions is Working for Our Farmers
What Are The Benefits Of Precision Solutions?
Use the precision data you are already capturing
Electronic reporting means you can report without leaving your home office
Simplify record keeping with fewer documents and paper records

With more accurate data, you insure exactly what you plant and harvest
Potentially increase your APH
Potentially reduce your crop insurance premium

FMH connects to multiple Farm Management Software (FMS) for a faster, more seamless reporting experience
Fewer records are needed for adjusting a loss, so validating a claim takes less time – from days to hours and hours to minutes!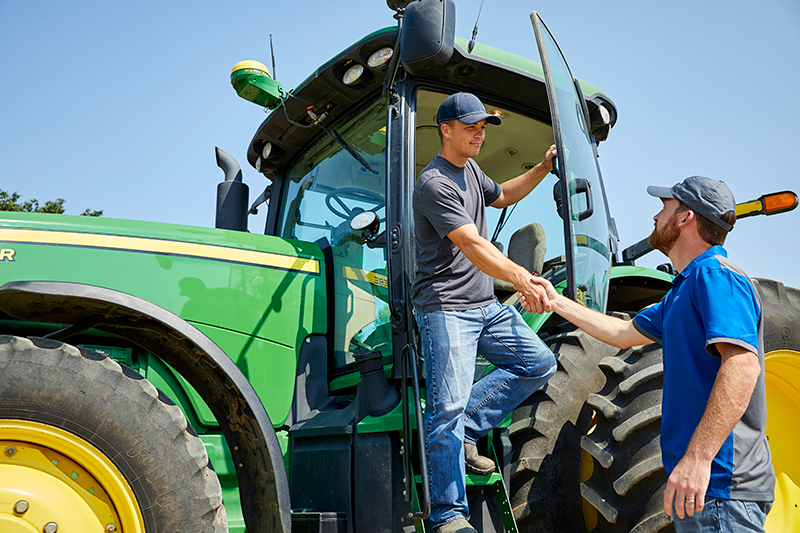 Dedicated Precision Team
Our specialists will meet you in the office or field to answer questions and ensure the process is smooth. Our precision-certified adjusters understand precision agriculture records for a faster adjusting process.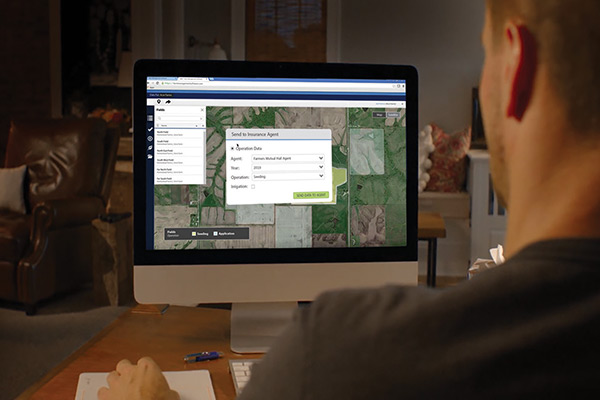 We Offer the Latest Technology
Our systems connect with popular FMS platforms so data can flow directly from your FMS into your FMH policy. Plus, we don't clip boundaries, so we use the most accurate data possible.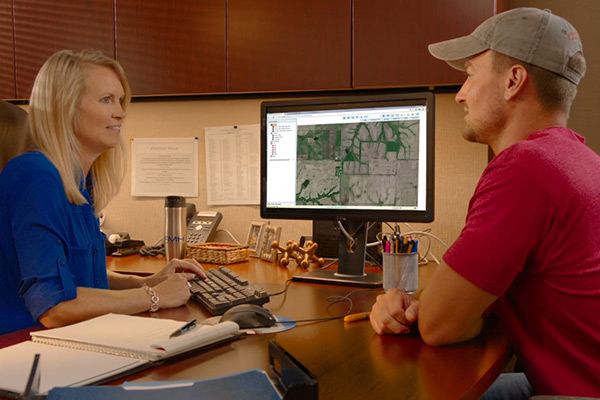 We Lead the Industry
We were among the first in the industry to create crop insurance solutions based on the accurate data from precision farming technology. We continue to innovate and influence this growing tech space by regularly working with RMA to ensure new guidelines reflect precision farming data needs.

Ready To Get Started?
Provide your information to learn more and connect with a Precision Specialist.
Check Out The Latest On Precision Solutions
Oct 16, 2023

Learn how Precision Solutions can lead to simplified claims and easier APH reviews for your customers.

Aug 25, 2023

See the difference with examples from our recent FieldView™ Partner Connect webinar.

Jul 25, 2023

Find out how your FieldView customers can utilize their precision data for crop insurance on the recorded version of the FieldView Partner Connect Webinar.