Our company is rooted in the deep Midwestern traditions of service, hard work and family. As a mutual company, we aren't responsible to any shareholders. Instead, our only goal is to provide the best possible service to our policyholders around the Midwest and beyond. Since 1893, we have done this with a combination of person to person service, highly trained and knowledgeable staff and insurance policies that are crafted for rural communities by the people who actually live there.
Value-oriented environment

Mutual company, family operated

Community involvement

Employee centered events

Stability and strength

Excellent pay and benefits
Why Write with FMH?
As an independent insurance agent, you have a choice of what companies you do business with. Farmers Mutual Hail provides knowledgeable field and office staff who are committed to serving the needs of both your agency and your policyholders. Here are some advantages agents receive with Farmers Mutual Hail:

Stability - Our financial stability has earned an "A-" (Excellent) or better rating by the A.M. Best Insurance Guide for over three consecutive decades.

Precision Solutions - FMH's Precision Crop Insurance Solutions allow agents to differentiate themselves among competitors.

Outstanding Service - With dedicated field and adjusting staff throughout the country and knowledgeable office staff, agents experience a consistently high quality of service.

Direct Billing - We handle all of the billing and agents have access to late payments and balances.

Mobile Solutions - Our FMH Mobile and QuickBind apps offer agents flexibility and tools when and where they need it.
Who Should Become An Agent?
Independent insurance agents

​Agents who want personal claims service

Motivated self-starters

​Service-oriented professionals
Become An Agent
What Our Agents Are Saying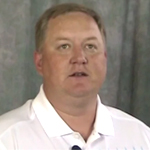 Van Ewart
Millard Management
Lawrence, KS
"FMH provides outstanding service. It's a family-oriented company, and they treat you like a person. But they also take care of business and have the best interests of the agents and the insureds in mind at all times."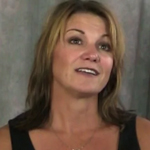 Kim Ryan
Ryan Crop Insurance Services
Blair, NE
"When you do business with FMH, you feel like your agency matters. They're looking out for your insureds and they're looking out for you. You're not just a number."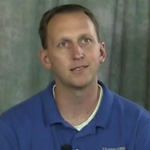 Tim Christianson
Jaspersen Insurance
Sheffield, IA
"When it comes to insurance companies, there are some that will find ways to pay claims and there are others that won't. I've always felt that FMH will do its best to help both its agents and its policyholders."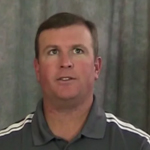 Jason Williamson
Williamson Insurance Agency
Payne, OH
"FMH adjusters are the best trained in the business. They go to school exclusively to learn how to call hail loss, and that professionalism and knowledge come across to the clients we serve."
FMH is a great place to begin or continue a career in many areas of the insurance industry. There are many levels of employment available in these corporate areas:
Accounting
Administrative
Agency
Claims
Corporate Services
Customer Service
Human Resources
Information Systems
Marketing
Reinsurance
​Sales
Underwriting
Field Careers
Our job opportunities for field staff are a great way to begin a hands-on career in agriculture and grow within one of the most stable companies in the industry.
Employee Benefits
Medical / Dental / Vision Coverage

​Group Life Insurance

​Long-term Disability Insurance

​Flexible Spending Accounts

​Paid Time Off

​Nine Paid Holidays

​Defined Contribution / 401K Plan

​Education Assistance Program

​Cafeteria Food Services

​Wellness / Fitness Center

​Casual Dress Code