At Farmer's Mutual Hail, our mission is to provide peace of mind to America's Farmers by protecting their livelihoods and legacies through complete farm insurance solutions; enabling them to clothe, feed, and fuel the world.
We support our agents in becoming successful with a knowledgeable field staff, experienced underwriters, in-house tech support, and training throughout the year. FMH agents have access to customizable marketing materials, advertising co-op programs, mobile solutions, and more.
We take service seriously - in fact, it is one of our company's core values. We not only provide World Class claims service to our policyholders, we strive to provide the best, most personal service in the industry to our agents.
What are the benefits?
As an independent insurance agent, you have a choice of companies where you can place your business. At FMH, we become your business partner, where your success is our success. We provide you with resources and staff committed to serving the needs of both your agency and your customers.
Company Stability
FMH was formed and continues to operate out of the heart of Iowa since 1893. We have persevered through economical highs and lows as well as the worst natural disasters in the history of crop insurance. We have earned an "A-" (Excellent) or better rating by the A.M. Best Insurance Guide for over three consecutive decades.
Technology
Utilizing the latest advancements in both Ag Tech and IT are essential components to the on-going success of our company. We are one of the leading crop insurance companies in both progressive farming technology solutions and in the adoption of the latest technology in our IT operations. Our Precision Crop Insurance Solutions allow agents to differentiate themselves among competitors and stay on the bleeding edge of Ag Tech.
Direct Billing
FMH will handle all of the billing to policyholders. Agents have access to all late payments and account balances.
Mobile Solutions
Our FMH Mobile and QuickBind apps offer agents flexibility and tools when and where they need it.
Agent Training
FMH is dedicated to keeping you informed of industry and product changes each Fall and Spring at our Agency Update Training meetings. Our industry-leading training team presents at each meeting to ensure you have all the need-to-know information to keep you informed and a step ahead of your competition each year.

We also hold agents seminars with top industry professionals. You will leave the seminar with the knowledge, sales techniques and competitive edge that will help you and your agency reach new levels.
Agent Advisory Council
AAC is a key asset in representing the voice of our customers. FMH collaborates with the Council on ideas for product/service designs, new processes, training materials, communication tools, and other new initiatives. The Council provides highly valued feedback and insight that lends to the decision making process at FMH.
Marketing Assistance with co-op advertising including: billboards, county directory, magazines, newspapers, radio, stand-up banners, tradeshow booths, TV commercials, and digital ad placements.
Subsidized farmer meetings
Annual Producer's Guide
FMH Online Store to help you market your agency and build clientele with promotional products, apparel, and hand-out items. Plus, many items can be co-branded with your agency name in addition to the FMH logo.
Online tools and resources such as Producers Corner, Important Dates and the Price Discovery Tool.
FMH Mobile app for iOS and Android provides an easy way to access market prices, local cash bids, agriculture news headlines and submit P&C claims.
Incentive trip program rewarding agencies by offering exciting trips with all of the details taken care of for the attendees.
A dedicated sales manager is always there for all of your sales questions and concerns
FMH provides a wide variety of complete farm risk management products, tools and services for your customers and agency.
What Our Agents Are Saying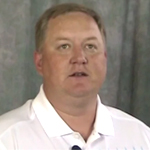 Van Ewart
Millard Management
Lawrence, KS
"FMH provides outstanding service. It's a family-oriented company, and they treat you like a person. But they also take care of business and have the best interests of the agents and the insureds in mind at all times."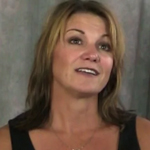 Kim Ryan
Ryan Crop Insurance Services
Blair, NE
"When you do business with FMH, you feel like your agency matters. They're looking out for your insureds and they're looking out for you. You're not just a number."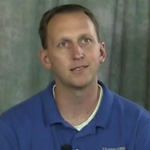 Tim Christianson
Jaspersen Insurance
Sheffield, IA
"When it comes to insurance companies, there are some that will find ways to pay claims and there are others that won't. I've always felt that FMH will do its best to help both its agents and its policyholders."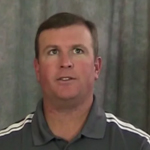 Jason Williamson
Williamson Insurance Agency
Payne, OH
"FMH adjusters are the best trained in the business. They go to school exclusively to learn how to call hail loss, and that professionalism and knowledge come across to the clients we serve."
Interested in partnering with FMH?
Here is what we are looking for in potential agents:
Currently an independent insurance agent
Technology-minded individuals
Motivated self-starters
Service-oriented professionals
If you are interested in partnering with FMH, please fill out the form below to tell us a bit about yourself. Your submission will be passed on to the sales manager in your area.