FMH has served America's farmers since 1893 with a combination of financial strength, personal service, and Midwestern values. Our company has been run by the same family for over 125 years, which reflects in our company's strong, family-oriented way of doing business.
FMH provides Complete Farm Insurance Solutions™ and secures the financial future of farmers and mutuals with Federal and Private crop insurance, Ag Brokerage Solutions (ABS), and Reinsurance products.
Family Operated
Our company has been run by the same family for over 125 years, which reflects in our company's strong, family-oriented way of doing business.
Independent Agents
Independent insurance agents choose our products for their policyholders because of our outstanding service and financial stability.
Mutual Company
As a mutual company, we aren't responsible to any shareholders. Instead, our only responsibility is to our policyholders. Our insureds are members of the company and entitled to vote in person or by proxy.
The 130th Annual Meeting of Farmers Mutual Hail Insurance Company of Iowa was held on Monday, March 6, 2023 at the Iowa Events Center – Community Choice Credit Union Convention Center in Des Moines, IA.
Integrity
A company can't last as long as we have without building trust. We are fair and honest with our agents, policyholders and employees alike.
Service
Our large staff of dedicated adjusters in the field are prepared to help policyholders settle claims accurately and promptly so that, in the wake of a devastating loss, they can get back to what matters most: their livelihood.
Accountability
We connect with our customers and leverage their feedback toward continuous improvement. We are committed to providing solutions and desired results for our customers.
Teamwork
We couldn't do business without a strong network of insurance agents throughout our national writing area. They could choose to write with anyone, but they write with us, and we take that responsibility seriously.
Excellence
Since 1893, we have ensured the success of America's farmers with a combination of premier protection, financial strength, and long-term stability.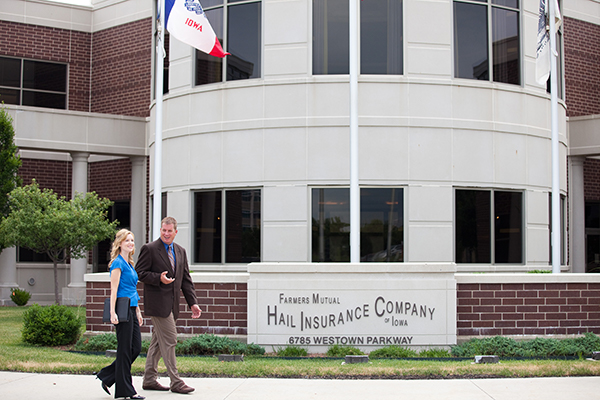 A.M. Best Rating: A- (Excellent)
We have been Securing Success for America's Farmer Since 1893TM, creating a strong tradition that has earned us an 'A-' (Excellent) rating from A.M. Best. Farmers Mutual Hail is expected to benefit from the expanded geographic footprint and product diversification gained from the JDIC acquisition. This improved spread of risk is a key component of FMH's revised underwriting strategy, which is expected to reduce the volatility of underwriting results experienced in recent years. The financial stability of FMH stands strong and is ready to deliver in time of need. Trust in the financial strength and stability of Farmers Mutual Hail.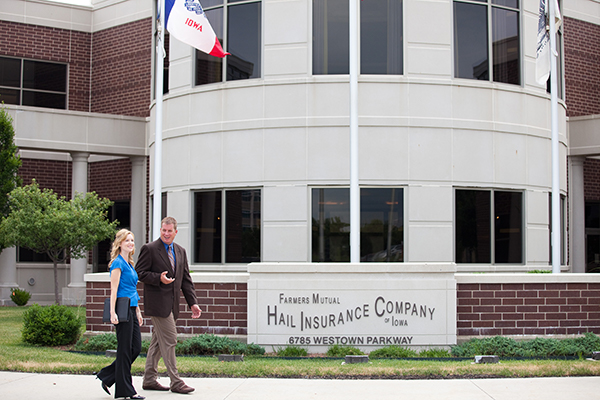 Our commitment to providing comprehensive crop and farm insurance extends to a national market. Our home office is located in West Des Moines, IA. Questions? Contact us for more information.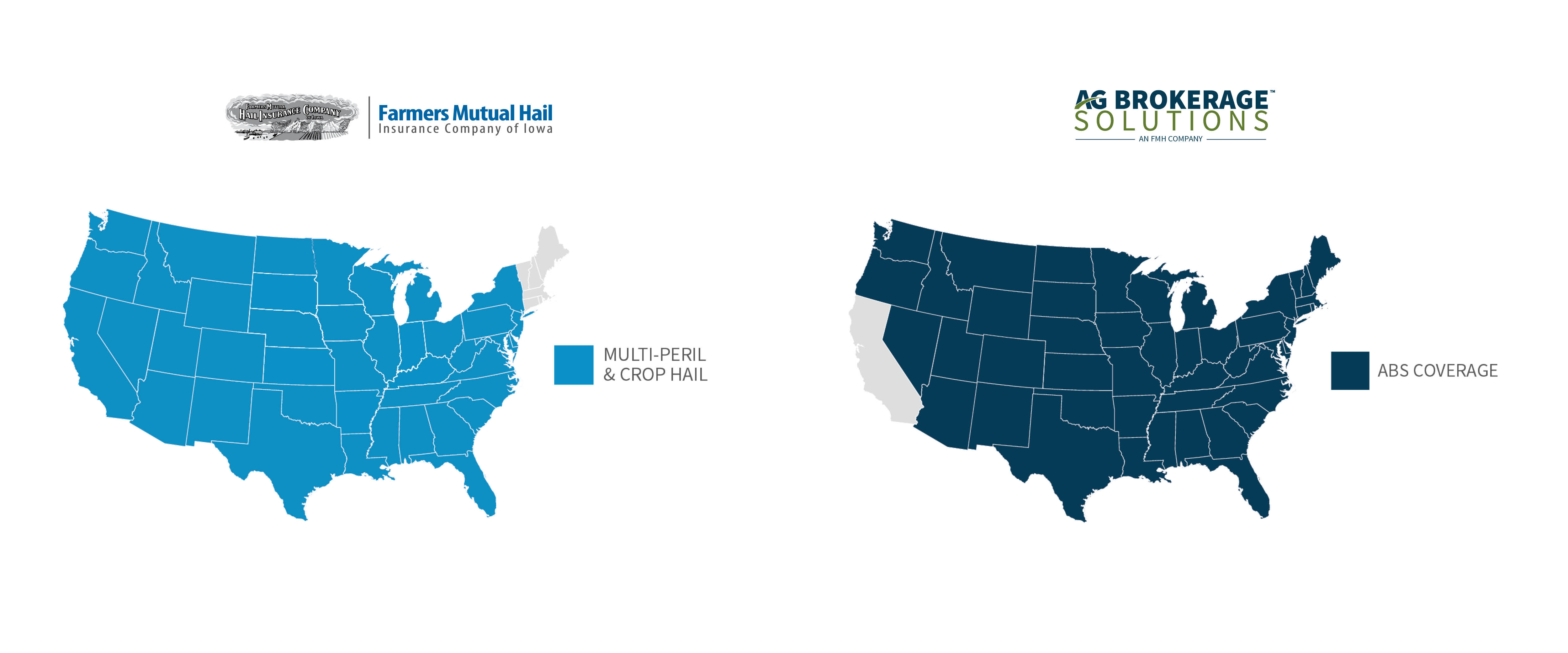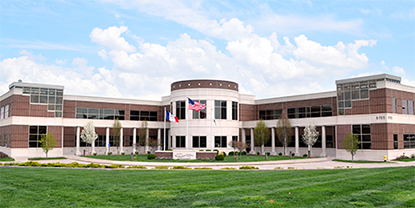 FMH Home Office West Des Moines, IA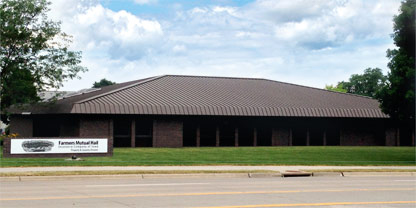 FMH P&C Headquarters Story City, Iowa