What is a Limited Resources Farmer?
When the Federal Crop Insurance Reform Act of 1994 eliminated disaster assistance, and the Federal Agricultural Improvement Reform Act of 1996 eliminated many farm programs, federally subsidized crop insurance became the primary safety net for most American farmers. To ensure that all producers are able to afford at least the CAT level of coverage, the FCIC will waive the administrative fee for limited resource farmers.
Definition
A limited resource farmer is defined as the following:
A person with direct or indirect gross farm sales not more than $172,800 (for FY2013) in each of the previous years;*
A person with a total household income at or below the national poverty level for a family of four or less than 50 percent of county median household income in each of the previous two years.**
*This value increased from $100,000 beginning in fiscal year 2004 to adjust for inflation using the "Prices Paid by Farmer Index" complied by NASS.
** Total household income will be determined annually and indexed for inflation using Commerce Department Data.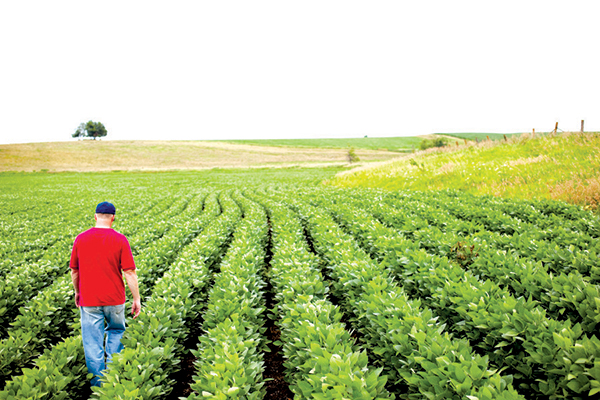 Request to Waive Administrative Fees
The administrative fee for CAT and additional coverage may be waived for insureds who qualify as a limited resource farmer. To be exempt from payment of administrative fees, a Request to Waive Administrative Fees must be submitted to the AIP using the Limited Resource Farmer/Rancher Assessment Tool at the time of application, on or before the SCD, for new insureds, and annually by the crop's final ARD, for carryover insureds.

The insured must provide proof of qualifying income or certify on the waiver request that he or she qualifies as a limited resource farmer:
Insured's Certification
If the insured certifies eligibility and the AIP has reason to question the insured's eligibility, the AIP may require proof of income (e.g., income tax returns) for the previous two years prior to allowing the insured to qualify for a limited resource farmer status.
AIP Acceptance
The AIP must approve or reject the Request to Waive Administrative Fees. If the insured does not qualify as a limited resource farmer, the AIP shall:
Provide notice to the insured the administrative fee must be paid according to policy terms; and
Terminate the policy and the person will become ineligible for insurance coverage, if the administrative fee is not paid according to policy terms.
If adequate proof is not provided and it is found that the insured intentionally misrepresented their status, the policy will be voided. The voidance will be effective at the beginning of the crop year in which the misrepresentation took place.
Review
If selected for review, eligibility for waiver of administrative fees must be verified and the insured will be required to provide proof of gross income.