National Ag Day celebrates the contributions of agriculture in our daily lives, and today we're celebrating innovations in ag technology that have allowed farmers to do more with less, including the valuable impact precision tech has made on the ag sector.

FMH was among the first in the industry to create crop insurance solutions based on data from precision farming technology. Our Precision Crop Insurance Solutions™ make crop insurance faster, easier, and more accurate for producers and agents.
What Sets FMH Precision Solutions Apart?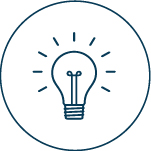 We Lead the Industry
We continue to innovate and influence this growing tech space by regularly working with RMA to ensure new guidelines reflect precision farming data needs.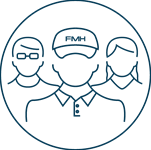 Our Dedicated Precision Team
We have a dedicated staff to support you and your customers every step of the way in the field and office. Our precision-certified adjusters understand precision agriculture records for a faster adjusting process, and our team is here to help educate with upcoming Precision Tech Tuesday webinars.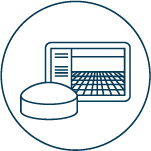 We Offer the Latest Technology
Our systems connect with popular farm management software platforms, including Climate FieldView™, so data can flow directly from the producer's FMS into their FMH policy. Plus, we don't clip boundaries, so we use the most accurate data possible.

Precision Testimonial Video
Hear FMH policyholders speak about their success and satisfaction with FMH's Precision Solutions in this video.