Planting the Seed - April 2019
If a farmer is using precision ag technology while planting, the data collected can easily be used to verify a replant claim.
The farmer just needs to provide seed maps from planting and replanting for the crop adjuster. These maps can be generated from the farmer's Farm Management Software.
Precision Replant Claim Success Stories
Precision data can make the replant claims process faster, and by using more accurate data, the farmer is insuring exactly what he or she plants. Check out these two success stories where precision data improved the farmer's replant claim experience: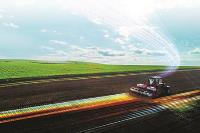 Precision Catches Mistake in New York Replant Claim
FMH Adjuster Jed Beshore was contacted by a Seneca, New York insured to adjust for a replant claim. Luckily for the farmer, using precision data allowed Beshore to catch an error that would have cost him extra premium.
Read more...

Precision Solutions Saves Time in Missouri Replant Claim
"The farmer had just finished planting 2,000 acres of corn...and was planning to report his acres using ACR after planting," said FMH PTS Branden Plummer. "He contacted me to see if we could use that planting data he already collected for this claim." Read more...
New to Precision Solutions? Find more resources on our Precision Solutions Agency Benefits webpage to learn how to begin offering this benefit to your insureds. Contact your Sales Manager or a Precision Technology Specialist to discuss how your agency can begin offering this benefit to your insureds.