On July 23-25, members of the FMH precision team exhibited at the InfoAg Conference in St. Louis, Missouri. FMH also sponsored the event, which is known as the premier showcase for precision agriculture.
Members of the precision team connected with ag tech consultants and ag retailers to discuss crop insurance in the ag tech space. Other precision agriculture vendors at the InfoAg Conference included Ag Leader, The Climate Corporation, Farmers Edge, John Deere, and Sentera, in addition to several companies with drone technology. Overall, approximately 100 vendors exhibited at the event.
Precision team members Dawn Stoppelmoor and Alex Van Loenen participated in a panel discussion with The Climate Corporation's Clint Chaffer, Global Director of Product Marketing – Platform. The panel, "Climate FieldView and Farmers Mutual Hail Insurance: A Roadmap to Creating Value Through Industry Partnership," discussed the successful partnership between FMH and Climate – from how the two companies worked together to create the FMH + FieldView connection to how Precision Technology Specialists implement this technology with agents in the field.
"I think it's important for us to be at these types of events so we can see where the future of agriculture is heading," said Van Loenen. "There's a large variety of things we can do with data for crop insurance that farmers have access to already."
FMH is proud to provide innovative insurance solutions for America's farmers. Learn more about our new FMH + FieldView connection at FMH.com/fieldview.
---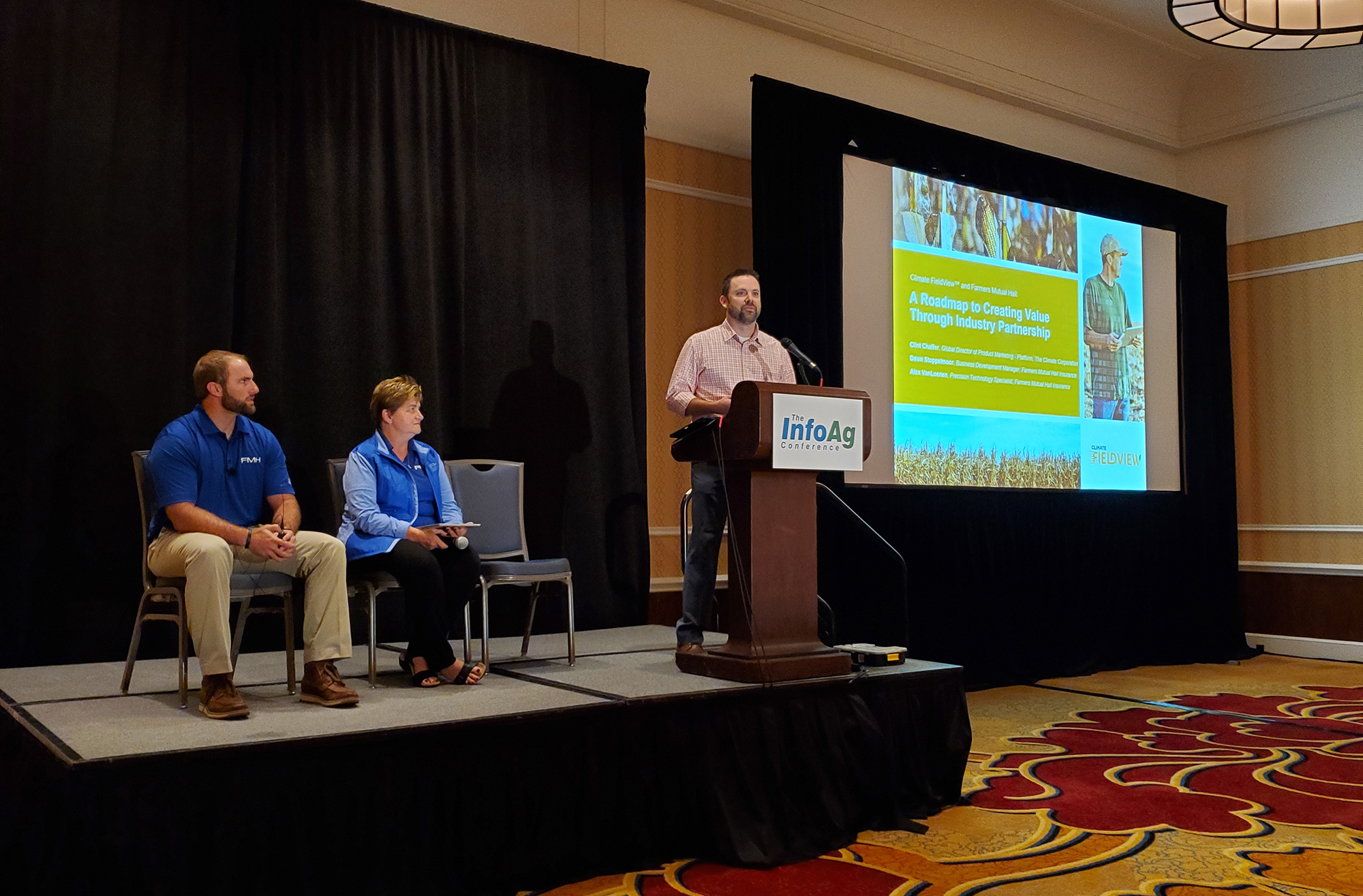 FMH Precision Technology Specialist Alex Van Loenen (left), FMH Business Development Manager Dawn Stoppelmoor (center), and Climate Global Director of Product Marketing – Platform Clint Chaffer (right) participating in a panel presentation at the 2019 InfoAg Conference.