Planting the Seed - June 2019
Automated Crop Reporting (ACR) is the farmer's process of electronically submitting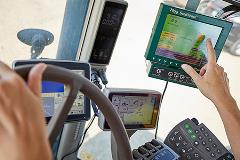 precision data to the agent to use for acreage or production reporting. The data is more accurate than traditional methods, and can improve agent reporting processes as well.
With FMH Precision Solutions, farmers benefit from multiple direct connections and are able to submit precision data for ACR from any kind of monitor or Farm Management Software (FMS). And, agents benefit from FMH's in-house processing team and access to field resources that make submitting precision data seamless.

Direct Connectivity That Makes ACR Easy
FMH has multiple direct connectivity options that allow farmers to submit their precision data for ACR easily. Precision data can be submitted via: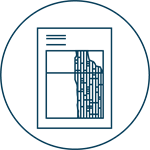 Use ACR with Any Monitor or FMS
Not using MyJohnDeere or FieldView™? No problem. FMH has the ability to accept data from any kind of monitor or FMS. If there is properly recorded planting or harvest data, it can be used for acreage or production reporting.*
How ACR Benefits Agency Processes
ACR has multiple benefits for farmers, including saving them time and paperwork. The accuracy of the reported data combined with electronic processing can also benefit your agency. ACR can:
Reduce Keying Mistakes
Save Agency Time in Processing
Eliminate Errors from FSA Reports
Provide More Accurate Reports
Learn more about how FMH Precision Solutions can benefit your agency.
*Note: FMH cannot accept data directly from any FMS besides Apex, MyJohnDeere, FieldView, and SMS. In the event a grower isn't using one of these platforms, FMH can accept raw data from a monitor and the data will be run through one of the acceptable FMS platforms.