15th Annual St. Baldrick's Event hosted by FMH
Tuesday, October 20, 2020 • Time: 4 - 4:30 PM

This year's St. Baldrick's Head Shaving event will be going virtual! Join us online right here on October 20 to watch coworkers, friends, and family shave their heads to support this important cause. The St. Baldrick's Foundation is a volunteer and donor powered charity committed to supporting the most promising research to find cures for childhood cancers and give survivors long and healthy lives. The Foundation coordinates signature head-shaving events worldwide, including this FMH-hosted event, giving volunteers the opportunity to "rock the bald" in solidarity with kids fighting cancer and to raise money to support the best childhood cancer research.

Schedule of Events
---
Welcome
Message from St. Baldricks
Why We Fundraise
Message from Blank Children's Hospital
Brave the Shave – let the shaving begin!
Wild Hair Competition Winner Announcement
In Studio Shaving – Nick Harris and Patrick Rutledge
Check Presentation and Final Totals
FUNDRAISE
by pledging to shave your head OR style your hair in crazy ways and colors at FMH's Annual Head Shaving Event. Register here.
DONATE
to participants on the FMH Chrome Domes Team, or donate to anyone supporting this important cause.
View all participants here.
TUNE IN
to our event and show your support to participants and children battling cancer right here in Des Moines, Iowa.
FMH + ST. BALDRICK'S
FMH has raised over
$1.26 MILLION
for the St. Baldrick's Foundation since 2006, when the company first brought the head-shaving event to Iowa. Every year since then, the event has have grown in attendance, number of shavees, and money raised. Multiple other groups in Iowa have split off from FMH's original event.
We're proud to say that the 2019 FMH Annual Head Shaving Event helped to raise over $110,000, ranking it in the top five percent of St. Baldrick's head-shaving events worldwide.
Through the St. Baldrick's Foundation, FMH is helping to fund childhood cancer research, pediatric hospital support and programs, and scholarships for promising medical students right here in Iowa. The University of Iowa Stead Family Children's Hospital and Blank Children's Hospital both receive grants from the money raised right here in Iowa through the St. Baldrick's Foundation.
Thank you to our sponsors and event partners: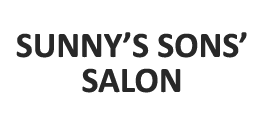 "Blank Children's Hospital is one of two hospitals in the State of Iowa providing comprehensive cancer care for children with the latest in treatment practices, sophisticated clinical trials and supportive services. St. Baldrick's support at Blank Children's Hospital has directly and positively impacted patients and families. Through their support, the Cancer Center has been able to grow the team and services to help reduce barriers to care with the goal of children receiving the treatments they need, when they need them. Their support has also helped the team match more patients with clinical trials that can greatly enhance and improve care for children now and into the future. In addition, St. Baldrick's support has enabled the team to put a dedicated focus on survivorship by addressing the unique needs cancer survivors face immediately following treatment and for years to come."
- Alissa McKinney, Senior Director of Development, Blank Children's Hospital