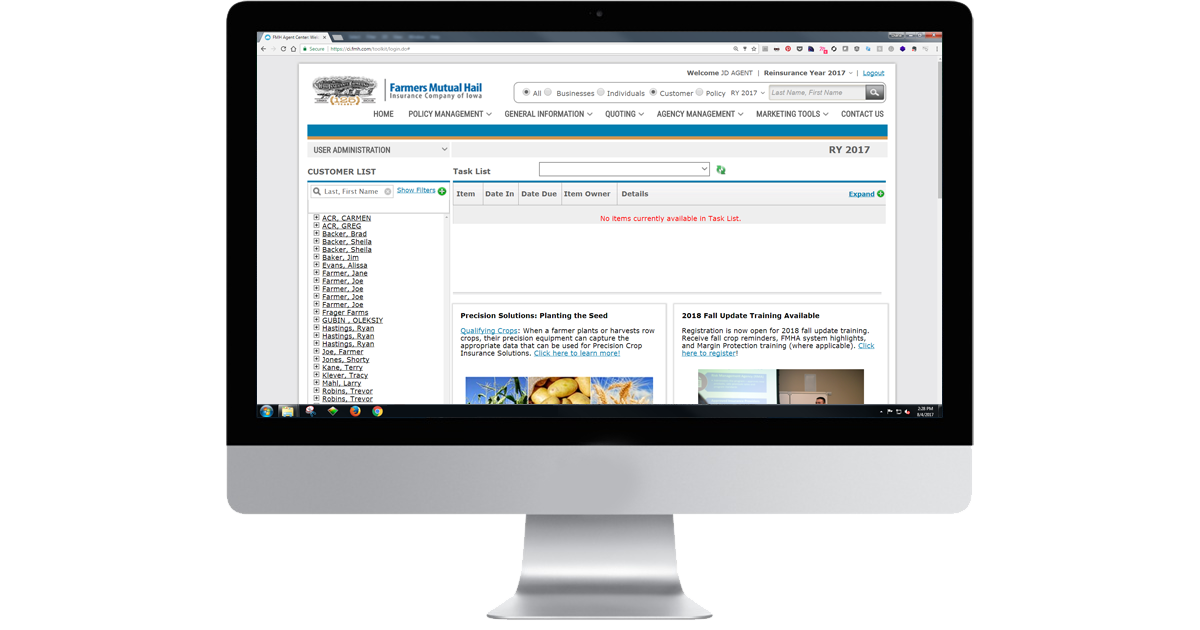 The following web browsers, hardware and connection requirements are recommended to access the FMH Agent Center.
Please refer to this information if you experience any issues while accessing the FMH Agent Center. If you are accessing the FMH Agent Center with the minimum system requirements and are experiencing issues please contact the FMH Help Desk at (800) 532-1581 or
helpdesk@fmh.com
.
* Compatibility mode must be turned off when using FMH Agent Center. Compatibility Mode reverts the browser back to Internet Explorer version 7.
Microsoft Windows XP™ is no longer a supported operating system. Microsoft ended support on April 8, 2014. For additional information as to how this can affect your computers security please refer to Microsoft's
Windows XP support has ended page
.
Minimum Hardware and Connection Requirements
The following are highly recommended to be able to fully access and use FMH Agent Center:
Broadband internet connection of 4Mbps or greater

Computer processor 2.5GHz dual core processor or better

4GB RAM (memory), 6GB Recommended