Fire damage to pastureland can be an incredibly large loss, and can be caused by multiple uncontrollable reasons, such as lighting strikes or down power lines due to storms.
Pasture Fire from FMH gives you the extra protection you need to ensure your acres used for grazing livestock are covered should you experience a loss due to fire.
Pasture Fire is offered as a private product by FMH and is not reinsured by the FCIC. Coverage under this policy is non-continuous and must be purchased and approved by FMH each crop year.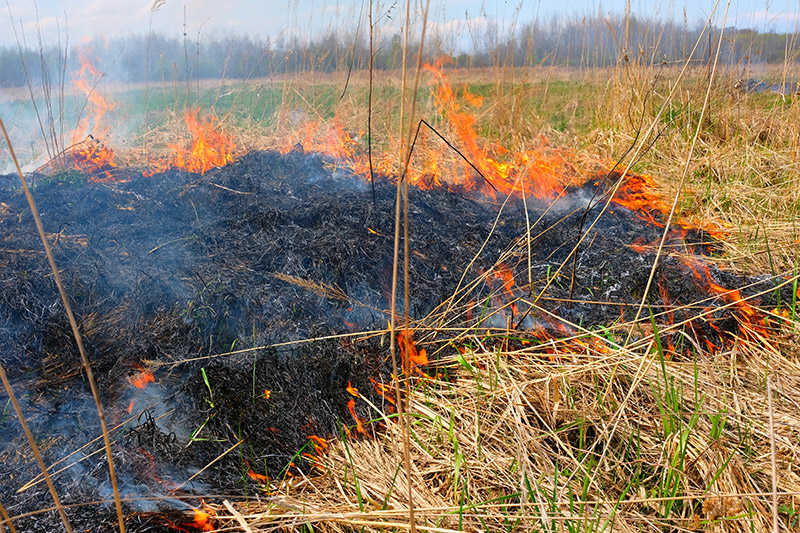 Pasture Fire covers fire damage and loss as a direct result from:

Equipment and Machinery
Lightning Strike
Downed Power Lines (Weather Related)

Pasture Fire will also cover the fire department service charge, up to $750.00 per occurrence, not to exceed $1,500.00 in any one insurance period.

Coverage is limited to $30/acre. Fire losses cannot exceed the actual value of the crop.
Pasture Fire is a standalone policy
Coverage under this policy is non-continuous and must be purchased and approved by FMH each crop year.

Fills in the gaps left behind by federal crop insurance
Adding this coverage can allow for a more comprehensive risk management plan favorable by lenders
No minimum premium requirement
As a standalone policy, this coverage can be added to any existing federal or private coverage

Availability
Pasture Fire is available in AZ, CA, CO, DE, ID, KS, MD, MT, NE, NM, NV, OK, OR, SD, UT, VA, WA, and WY.
Covered Crops
Coverage is available on pasture grown for grazing livestock.
When Does Coverage Attach?
Coverage attaches the earlier of 15 days after the application is received or the date the application is approved by FMH.
Expiration Date of Coverage
Coverage expires each crop year upon the earliest of:
The date the crop is abandoned,
The date the entire insured crop is destroyed as determined by us, or
December 31 of the current crop year.
Acreage
All insurable acres of the insured crop in a single or contiguous pasture field must be insured under this policy. The acreage must be located in an area which has some type of fire protection services by local, county, state, federal, or private agencies.