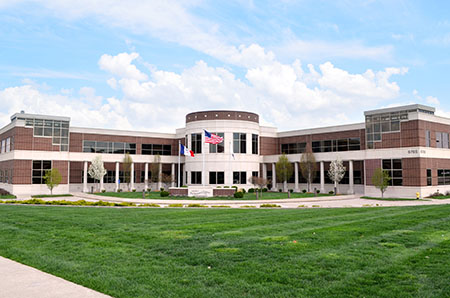 Farmers Mutual Hail Insurance Company of Iowa (FMH) today announced the launch of its newest company, Ag Brokerage Solutions™ (ABS), a unique brokerage company built for farmers and their agents who specialize in the field of agriculture.
ABS offers ag-focused insurance products for agents to supplement their offerings and provide coverage for a wider variety of risks. It's a comprehensive outlet for all things agriculture to help FMH agent partners grow their business and allow customers to continue their farming legacy.
"With ABS, our agents can truly provide Complete Farm Insurance Solutions™, all backed by the expertise, world-class customer service, and financial stability they have come to expect from FMH," said Shannon Rutledge, FMH President and CEO.
Last year, FMH launched its new brokerage division, led by Executive Vice President and Chief Brokerage Officer Brent Walker. Walker and his team developed ABS over the following months, taking in feedback from FMH agents and industry analysis.
"We found there was a gap in the brokerage industry – no wholesale broker was exclusively focused on ag products," explained Walker. "This felt like the perfect opportunity for FMH to step in, with our 130 years of experience protecting farmers, and build a company that could allow agents to provide 360 degrees of coverage, tailored for each of their customers."
Ag Brokerage Solutions currently provides admitted coverage options for agribusiness, animal mortality, farm and ranch, equine operations, personal lines, pet, transportation, workers' compensation, and commercial lines. Excess and Surplus solutions for agricultural-related exposures are slated for release in early 2024. More information can be found at www.agbrokeragesolutions.com.