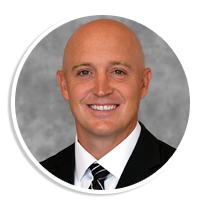 Congratulations to Willie Jones, Assistant Vice President - P&C Sales, for being named the "2019 Company Rep of the Year" from Minnesota Farmers Union Insurance Agency (FUIA). He and Pat Faga, FMH Executive Vice President & CMO, attended the agency award ceremony in early March to accept the award.
In his award speech, Josh Vickerman, President of FUIA, described the work Willie has done for their agency.
"He is working to improve processes and products, and diligently weeding through the challenges that come along with growth to better position ourselves to remain competitive in the marketplace and meet the service requirements our industry demands," Josh said. He also noted how the insurance products his agency offers today are far more inclusive and advanced due to the championing
Willie has done on their behalf. Willie has worked with FUIA since 2013 to develop a strong business partnership with FMH. Willie said, "This agency group is very knowledgeable and strives to protect the livelihoods of farmers, which fits well with our core values here at FMH. I look forward to growing our partnership with the Minnesota Farmers Union Agency in the years to come."
By applying the same level of service and commitment, Willie continues to develop partnerships with the many other P&C agents he represents.