Tom Stoy became interested in using FMH's Precision Crop Insurance Solutions for his farm operation after talking with his FMH agent, Ty Kumler, of Wathen Insurance. Over the course of a few years, he worked with his agent and his FMH Precision Technology Specialist to use his precision data for acreage and production reporting.
Making the decision to use precision data for crop insurance reporting requires some research and planning. Stoy has a 15,000-acre farm operation near Ashley, Indiana. For him, integrating precision data into his farm plan would affect how he integrates and uses his precision equipment across all the acres he manages.
However, reporting acreage and production within an existing farm management routine can help growers reap the benefits. "It saves us a lot of time not having to provide the documentation," said Stoy.
Before getting started with the Automated Crop Reporting (ACR) process, Stoy already had precision equipment set up on all his planters and combines. He was skeptical that his reporting would be accurate.
With the help of his Precision Technology Specialist, Patrick Temple, Stoy tried one county the first year using his harvest data. After that went well, he used precision data to report his entire crop land for 2018.
Temple said, "We've worked with him for a few years. In 2017 we did the first year with ACR. He'd just come off the county plan Area Revenue Protection, and he wanted to split out his precision." Stoy farms both dryland and irrigated fields.
When it comes to planting and using precision data, Stoy continues to record his data and upload it to his John Deere Operations Center. Now, with acreage reporting, all Stoy needs to do is let his agent know when his spring planting data is ready.
ACR saves Stoy a lot confusion and duplication when it comes to managing his data. Among the benefits he sees with ACR, one of the most significant is how it allows him to make his Actual Production History (APH) more accurate over time. A more accurate APH ensures more exact crop insurance coverage. Using precision data for crop insurance also means it's much easier for Stoy to use and maintain his records.
Stoy works with his agent not only in the spring, but throughout the year to keep his precision data submitted regularly. It's especially important for him to ensure accuracy with so many acres, including farm descriptions.
---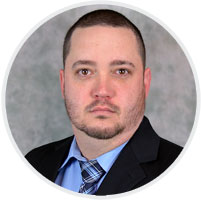 "[With ACR,] you're going to have a truer yield than what you had before with acreage reporting. You can go to the agent first, then take your acreage report to your FSA office.
- Patrick Temple, Precision Technology Specialist
---
Temple explained how ACR allows growers the ability to report acres earlier since there is less paperwork needed versus traditional reporting processes.
Additionally, if the grower has a loss, precision data can be used to speed up the adjusting process and their claim could be paid sooner. If the grower has a crop hail policy as well, and it's already amended, he or she can use precision data for their crop hail claim and get paid earlier for that, too.
Over time, using precision data for crop insurance with Precision Crop Insurance Solutions allows growers like Stoy to keep more accurate records, streamline the reporting process, improve their APH, and expedite the claims process.