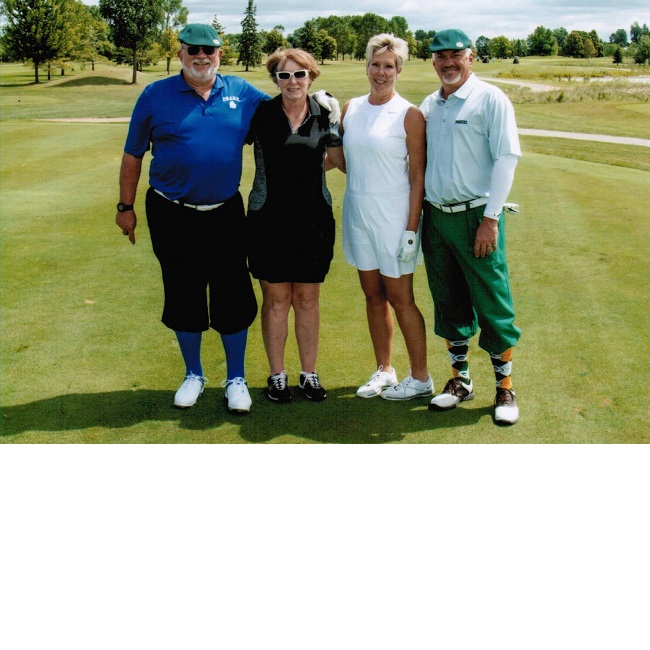 On July 27, supporters of the Ovarian Cancer Community Outreach Organization teed off at the 9th annual "Tee Up for Cancer" charity golf event, hosted at Mid Vallee Golf Course in De Pere, Wisconsin.
The non-profit, 100-percent-volunteer organization was founded in 2009 by the late Connie Rutledge, sister of President and CEO Ron Rutledge and former President Steve Rutledge, while she was fighting her own personal battle with ovarian cancer. In addition to golf, the event also featured dinner, raffles, and a silent auction, with all proceeds going to benefit regional cancer research institutes.
FMH was a Teal Sponsor of the event and has donated $10,000 to the Ovarian Cancer Community Outreach organization in 2018 alone. FMH has donated over $82,000 since the organization's inception.
"It is truly an honor and a pleasure to support the continuing efforts of the Ovarian Cancer Community Outreach that was founded by my sister," Ron Rutledge said. "Connie was a champion at making a difference in peoples' lives and her legacy is a tribute to her unending quest to help people."
FMH President Ron Rutledge (right) and his wife, Tammy (middle right), with their team at the 9th annual OCCO golf event.