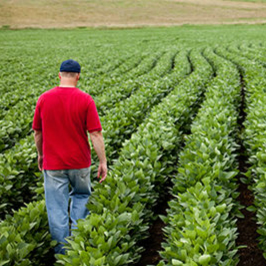 An important aspect of multi-peril crop insurance is making sure the right information is being reported at the right time to establish proper coverage. If certain items are not reported by the necessary date, farmers may not receive the full benefit from the risk protection that they have selected. RMA has established key crop insurance deadlines throughout the farming cycle.
The FMH Important Dates tool provides the key crop insurance dates for all states carrying Farmers Mutual Hail policies. Use the tool to look up the important dates right down to a crop and plan type level. The tool can filter by state, county, crop, and plan type. Farmers should talk to their crop insurance agent to confirm the dates that apply to their federal risk protection plan.
The following insurance deadlines apply to corn, soybeans, and wheat in most states.
| | | | | |
| --- | --- | --- | --- | --- |
| Date | Corn | Soybeans | Spring Wheat | Winter Wheat |
| Sales Closing Date | March 15 | March 15 | March 15 | September 30 |
| Purchase/Cancellation/Transfer/Change Date | March 15 | March 15 | March 15 | September 30 |
| Projected Price Announced | March 5 | March 5 | March 5 | September 20 |
| Earliest Planting Date | Dates Vary by County | Dates Vary by County | Dates Vary by County | Dates Vary by County |
| Final Planting Date (For Full Guarantee) | Dates Vary by County | Dates Vary by County | Dates Vary by County | Dates Vary by County |
| Production History Due Date | April 29 | April 29 | April 29 | November 14 |
| Acreage Report Deadline | July 15 | July 15 | July 15 | November 15 |
| Premium Billing Date | August 15 | August 15 | August 15 | July 1 |
| Harvest Price Announced | November 5 | November 5 | September 5 | August 5 |