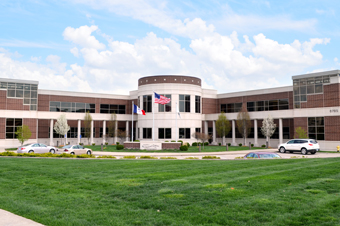 (West Des Moines, Iowa - December 18, 2014) – Farmers Mutual Hail Insurance Company of Iowa (FMH) today announced the signing of a definitive agreement to acquire John Deere Insurance Company and John Deere Risk Protection, Inc.
Ron Rutledge, FMH Chairman, President and CEO, commented "I am very excited at the potential the combination of FMH and John Deere crop insurance creates. In addition to the advantages that greater scale and diversity bring, our similar company cultures focused around taking care of the customer means all of our policyholders will continue to enjoy the high level of service they've come to expect."
"We are confident that customers of John Deere crop insurance will be well served with this action," said Don Preusser, President of John Deere Insurance Company and John Deere Risk Protection, Inc. "Farmers Mutual Hail has provided tailored crop insurance packages to farmers for more than 120 years. We believe the success and long tenure of FMH speaks volumes about their dedication to customer service."
The transaction is subject to regulatory review and approval. Closing is expected in the first quarter of the 2015 calendar year. FMH was advised in this transaction by Conning as strategic advisor and NCP, Inc. as financial advisor. Faegre Baker Daniels LLP acted as legal counsel to FMH.
About Farmers Mutual Hail (FMH)
Headquartered in West Des Moines, Iowa, FMH has served America's farmers since 1893 with a combination of financial strength, personal service, and Midwestern values. A leader in the crop insurance industry, the company has been run by the same family for over 120 years, and has a reputation of building lasting relationships that benefit their employees, business partners, and customers. FMH provides comprehensive risk management solutions for America's heartland, including private and federal crop insurance, reinsurance products and services, as well as farm and ranch insurance that includes auto, property, and liability coverage.
About John Deere Insurance Company
Deere has been involved in the crop insurance business for 9 years, during which John Deere Insurance Company has become a top-10 provider of crop insurance with national distribution and a product portfolio of both government-backed multi-peril crop insurance (MPCI) coverages as well as private crop insurance products such as crop hail protection.


We welcome your questions or comments.