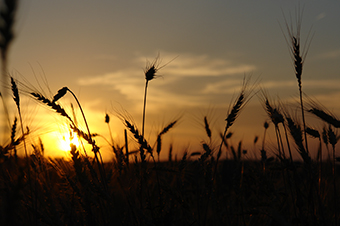 According to Ag Secretary Tom Vilsack, the USDA is on schedule with implementation of the crop-related commodity programs in the Farm Bill.
Visack announced the ARC (Agricultural Risk Coverage) and PLC (Price Loss Coverage) regulations in late September, along with the new online decision guides to help producers choose between the new programs.
ARC and PLC are new FSA programs beginning for the 2015 crop year. Producers must choose one of the new programs as part of their crop insurance plans; however, producers are able to enroll different commodities into different programs. The election period to choose a program is November 17, 2014 through March 31, 2015.
Vilsack also expressed his surety that the ARC and PLC programs will help provide a strong safety net for crop farms as they move into what some economists predict could be an extended period of lower prices.
"I'm confident this is a good, solid farm bill that's going to provide the protection needed to ensure that folks can stay in business regardless of the size of the operation," he said, "and, hopefully, we're going to see an expanded opportunity, particularly for young and beginning farmers."
The Farm Bill added new provisions for new or beginning farmers that include waiving administrative fees for catastrophic or buy-up coverages, and premium subsidy assistance.
"It's critical that [farmers] have crop insurance options to effectively manage risks and ensure that they do not lose everything due to events beyond their control," Vilsack said. He also added that USDA has made it a priority to ensure the Supplemental Coverage Option (SCO) was available to help farmers in this upcoming crop year.
SCO is a county-level optional endorsement that covers a portion of losses not covered by the same crop's underlying policy. SCO will be available for corn, cotton, grain sorghum, rice, soybeans, spring wheat, and winter wheat in select states/counties for the 2015 crop year. The USDA continues to release maps of the available counties for SCO and plans to expand the product into more counties and crops for the 2016 crop year.