Precision agriculture data collected during planting can be used for acreage reporting as well as validating a prevent plant or replant claim. Additionally, your planting data along with harvest data can be used for validating a claim after harvest and supporting APH reviews.

FMH Precision Solutions help to streamline all these crop insurance processes by increasing data accuracy and decreasing paperwork – saving time for the farmer and agent.
How It Works
Right after planting, producers electronically send their precision data from their farm management software (FMS) to FMH systems. It's quick, seamless, and your agent receives the data immediately to verify with your policy.
There's no need for paperwork or manual entry – or even to leave your home office!
Farmers Mutual Hail accepts data from any color of equipment and a variety of FMS.
Benefits
Fast, Seamless Reporting
Secure Data Transfer
Accurate Records
Report Your Precision Ag Data
Ready to report your precision ag data? Click here to learn which precision data reporting option is best for you.
Planting Set Up Checklist for
Precision Solutions
Download our helpful checklist to make sure you are recording everything you need to successfully report your planting data for crop insurance!
Prevent Plant and Replant Claims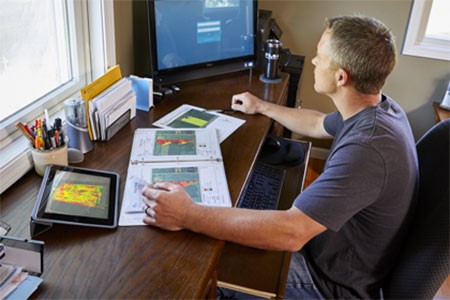 Using precision planting maps or last year's precision records, your FMH precision-certified adjuster can validate a replant or prevent plant claim in a fraction of the time – which means you can receive your claim payment sooner.
Ready To Get Started?
Provide your information to learn more and connect with a Precision Specialist.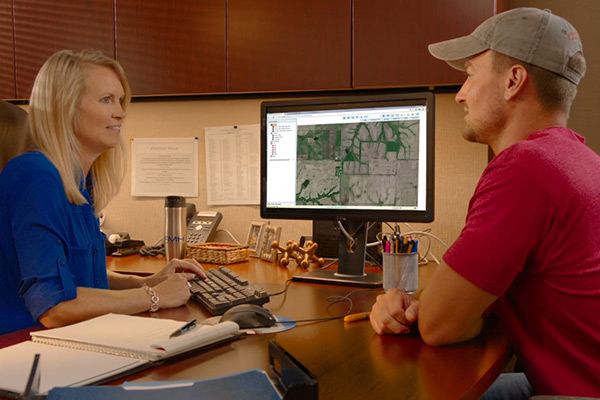 Are you an FMH agent ready to bring value to your agency by offering Precision Solutions?
Learn more about the agent's role and how to get started.
Check Out The Latest On Precision Solutions
Jun 26, 2020

FMH has always taken data security very seriously. In today's data-driven world, we continue to put the latest security measures in place to ensure that data from both our policyholders and agents is safe. See some of our FAQs about data security...

May 21, 2020

Farmers can electronically report contact-free for crop insurance after they are done planting using Precision Crop Insurance Solutions.

Apr 23, 2020

FMH connects with multiple popular FMS brands for a seamless and electronic reporting experience, which saves both the farmer and agent time and paperwork, while providing the most accurate data for acreage reporting.