Precision Claims are crop insurance claims that are adjusted using a farmer's precision ag data rather than manual measurements and records.
They require only a few pieces of documentation, resulting in less time to complete and faster payments to the insured. Plus, insureds can be sure their data is accurate, consistent, and complete — resulting in the fairest loss payment.
Traditional vs. Precision Claim
An insured does not need to report acreage or production with precision data to use their precision data for a claim. In some cases, FMH adjusters can even use a combination of traditional methods and precision records to validate a loss and save time.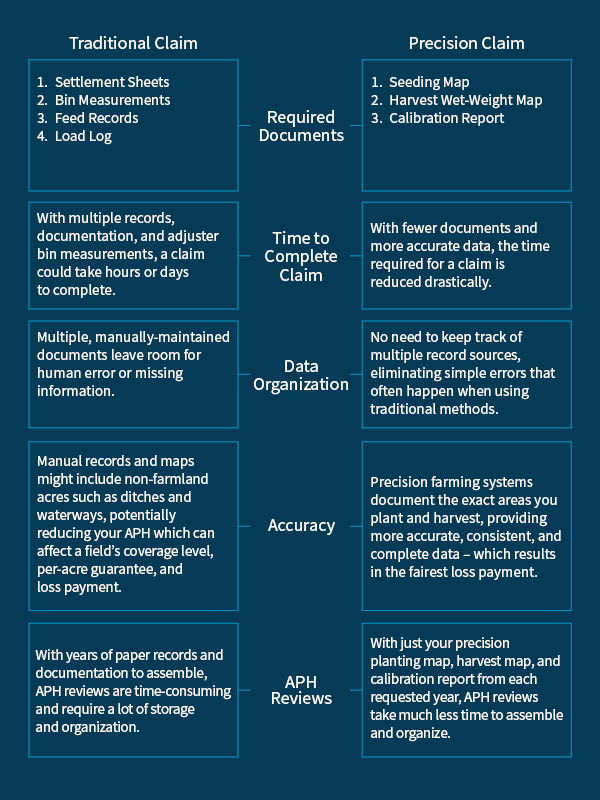 ---
From the Field: Combo Precision-Traditional Claim Saves Time in CO
Two Colorado farmers were up against the weather during their 2019 harvest. With rain in the forecast, a neighbor helped them harvest a pivot, which meant they couldn't collect that field in their FieldView™ production data. Adjuster Lynne Ferguson explains how she could still use their precision records for most of their claim, and only needed to measure two of the 40 bins to complete the claim in less than a day. Read the full story.
---