FMH is committed to being your partner in Precision Solutions, where your success is our success. Our Precision Certified team includes staff with several different roles to help you at any stage of the process, from reporting to claims.
---
What does Precision Certified mean?
FMH developed a Precision Certification Program so employees could better understand topics ranging from precision equipment to how precision is processed at FMH. Precision Certified means that our precision team members have gone through approximately 36+ hours of training to be able to best answer questions for our agents and policyholders.
Precision Staff in the Field

P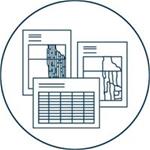 recision Technology Specialists offer support for agents and farmers with precision data. This may include meeting with agents and farmers individually as well as speaking at farmer meetings or precision events. PTS also help new agents with mapping and other precision-related needs.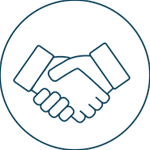 Claims Adjusters work with insureds to gather precision planting and harvesting information to work claims. For Precision Claims, adjusters are able to explain what specific information is needed, including acceptable planting maps, harvest maps, and calibration reports.
Precision Staff in the Office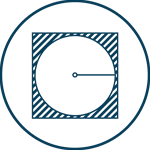 Precision Support Specialists help agents process precision data as well as help get acreage and production data on their policies for acreage reports. Precision Support Specialists assist agents with map books or wall maps, and also help with mapping system testing for IT.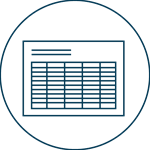 Underwriters work closely with agents to verify that policyholder information is accurate on policies and can assist with precision-related and mapping questions.