Precision Claims are crop insurance claims that are adjusted using a farmer's precision ag data rather than manual measurements and records.
They require only a few pieces of documentation, resulting in less time to complete and faster payments to the insured. Plus, farmers can be sure their data is accurate, consistent, and complete — resulting in the fairest loss payment.
Traditional vs. Precision Claim
An insured does not need to report acreage or production with precision data to use their precision data for a claim, though it is encouraged. In some cases, FMH adjusters can even use a combination of traditional methods and precision records to validate a loss and save time.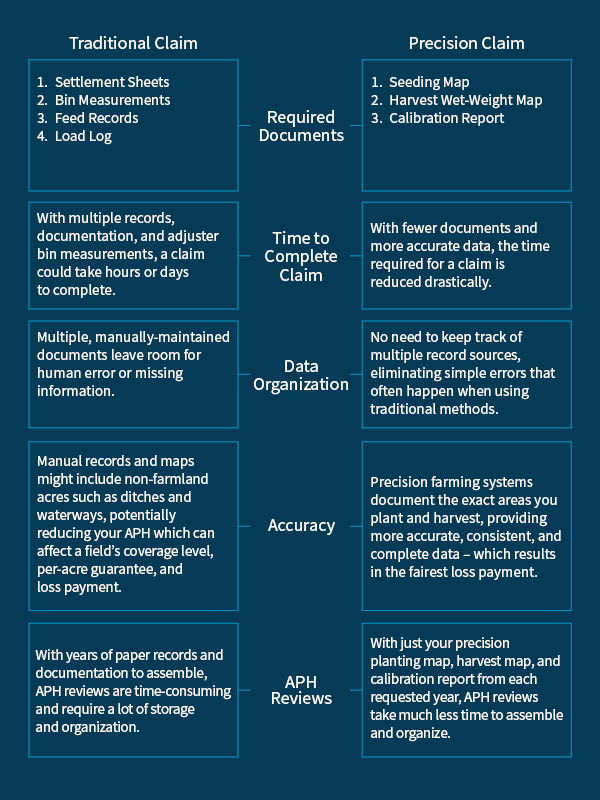 ---

New Calibration Upload Feature in PHC
Insureds can now upload their calibration reports to the FMH Policyholder Center for easy access by their agent and adjuster. If the insured also used precision data to report acreage and production, their adjuster will now have access to all documents needed to adjust a loss before meeting with the policyholder.