Excess moisture coupled with cold soil temperatures had many planters on hold in the Midwest, while other regions experienced extreme drought and wildfires. In early May, only 14 percent of corn acres were planted nationwide, compared to 42 percent at that time in 2021.
Although overall planting progress quickly caught up in many areas with favorable weather, some farmers are still working to finish planting before reaching the final plant date. Many may consider filing for a prevented planting claim.
Current high commodity prices and the potential for favorable net returns likely encouraged planting into the late planting period. However, having a strong risk management plan in place for 2022 is crucial for many producers. Hear from FMH staff around the country on the challenging conditions they experienced and how they've worked to support agents and growers through extreme weather events.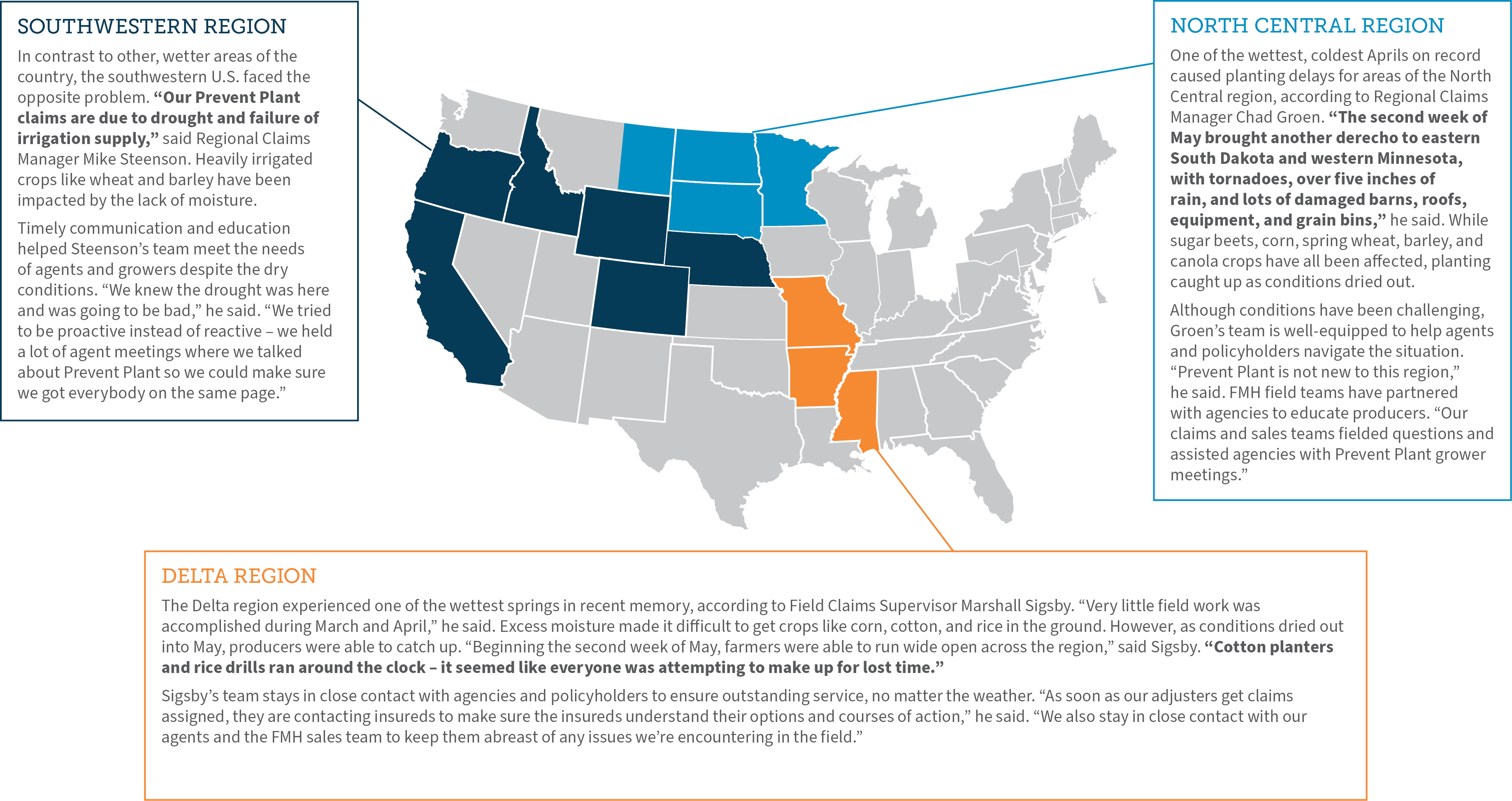 How Is a Prevent Plant Claim Determined?
Policyholders must meet several qualifications to be eligible for a prevented planting claim, including the policy type. The three main policy types include Yield Protection (YP), Revenue Protection (RP), and Revenue Protection with Harvest Price Exclusion (RP-HPE). Prevented planting claims are not allowed with Catastrophic Risk Protection (CAT) coverage or any Area Risk Protection policies.
Many factors can affect a policyholder's decision to continue to plant after the final plant date versus filing a Prevent Plant claim. Factors may include:
The maximum number of acres eligible based on prior year acres (which were planted, insured, and harvested),
Original planting intentions
Current year planted acres
The land's availability for planting.
Agents can also help a producer determine potential eligible acres.