Aaron Martinka produces corn, cotton, wheat, hay, and pecans in the heart of Texas near the small town of Buckholts. He uses precision technology throughout his operation and was one of the first policyholders to use the new FMH + FieldView ™ connection, working closely with his agent, Marc Shepard with Shepard Insurance, to ensure it works smoothly for his operation.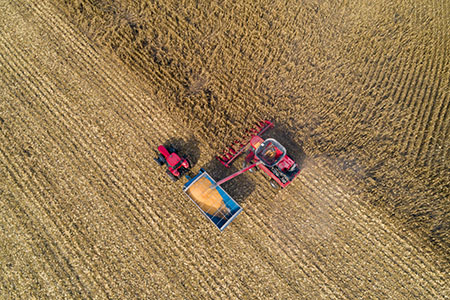 "I always look for technology to make better decisions and save time," Martinka said. "My agent first brought FMH Precision Solutions to my attention. I had already installed and been using the necessary hardware in my equipment to facilitate the capture of data. It was just a process of exporting it."
Using the FMH + FieldView connection, FMH policyholders can connect their FieldView account to their FMH Policyholder Center account to seamlessly export their planting or harvest data to FMH systems with just a few clicks. Once the data is in FMH systems, agents simply review and align the data with the policy, and then they generate an acreage or production report for the insured's signature. This unique connection allows for reporting without the need for paperwork, FSA records, or for farmers to even leave their home office.
---
"The biggest benefit was the ease of reporting: no papers to keep track of or lose," Martinka explained. "Beforehand, all the hard data needed to be input into a computer, which was time consuming. An added benefit is that the data was much more accurate than some of the previous methods – it is 'actual as applied' data."
---
Martinka, who began farming after college sixteen years ago, noted how saving time with reporting is especially important because crop insurance reporting lines up with the busiest times of the year for farmers. FMH Precision Solutions fits into his already-busy schedule.
"Basically, the most influential time that I put towards data creation for crop insurance also coincides with when I'm planting and harvesting. I want that data to be accurate for my farm record needs, so it coincides with what I'm already doing."
He explained how his agent's knowledge about precision data has also helped his operation overall. With Precision Solutions, his agent is an additional resource for him when working with his data.
"Last year I had an issue with my monitor not communicating properly with Fieldview,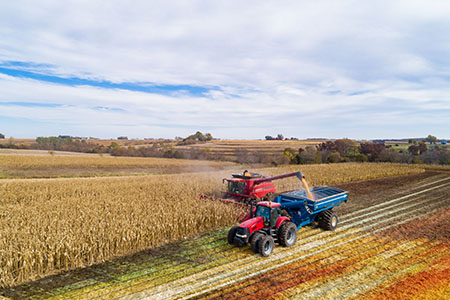 which resulted in corrupt data. My agent helped collect the raw data and input it back into Fieldview. This not only gave me the accurate data I needed for insurance but also for my needs," Martinka said. "Now, we always make sure at the beginning of the season the monitor is collecting correct data and during harvest we perform the calibrations steps. Thereafter, it's just a record function."
Martinka has recommended FMH Precision Solutions and the benefits of utilizing precision data for crop insurance reporting to other "tech savvy" farmers. "Most of the growers who use precision technology are always looking for ways to minimize time, thus increasing efficiency," he said.
As an early user of the FMH + FieldView connection, Martinka has already seen the benefits of faster, electronic reporting, and he plans to continue using FMH Precision Solutions to simplify his crop insurance in the future.