Accuracy is More Important Than Ever Before
Beginning with the 2018 crop year, RMA now requires reported production be within 5% accuracy or the farmer could face penalties, including using assigned yields for that APH year's actual yield and loss of optional units.
Why was this requirement updated?
According to the 2017 IPERA audit – a required annual audit for each AIP – the most prevalent reason for an improper payment for the 2016 fiscal year was due to production records not supported by evidence, incorrect or incomplete documents, and unverifiable evidence.

To reduce these types of occurrences, RMA continues to update review requirements to encourage the use of more accurate data for reporting, which can be achieved through precision ag technology. As more farmers adopt the technology, RMA's requirements are becoming more precision-friendly
What can farmers do right now to avoid over- or under-reporting?
FMH Precision Solutions requires calibration to be within 3% accuracy during harvest. If a farmer is providing acceptable data for Precision Solutions, they will be within the 5% tolerance requirement by RMA.

When combines are calibrated accurately, they are more reliable when compared to measuring several bins, bags, or other farm-stored structures. Farmers should follow manufacturer guidelines when calibrating their equipment.

In addition, farmers can use FMH calibration reports that can be filled out by hand or entered electronically into a fillable PDF. Documenting various moisture and weight calibrations throughout harvest will enable the farmer to support claims and APH reviews via precision records.
Benefits of Using Precision Solutions for APH Reviews

Save Time
Generating records is fast and easy.


Less Paperwork
One set of documents saves on storage space.

No Need for Bin Measurements
Adjuster only needs precision tech production records, saving crucial time during harvest.
Most Accurate
Reduce worry about over- or under-reporting.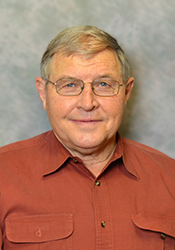 "Reviews tend to happen when a farmer is busy. Using precision for reviews simplifies the process a bunch - especially for farmers with a lot of livestock. [Last] year, I processed an APH review using precision data, and I didn't need to spend nearly as much time with the insured because all the records were in one place!"

- John Paul Unruh, Compliance Field Specialist I