Precision Can Improve Claims Process Beyond Yield Losses
The cold, wet weather a majority of the Midwest has experienced this season has slowed harvest and may impact yields, but another major factor for potential losses this year is crop price. Whether a farmer suffers a loss from lower yields, crop prices, or general crop damage, Precision Claims can speed up the adjustment process.
What is a Precision Claim?
Precision Claims are crop insurance claims that are adjusted by utilizing the data recorded by a farmer's precision farming technology. They can be adjusted using only a few pieces of documentation and records from their farm management software, and take only a fraction of the time to complete. Data is accurate, consistent, and complete — resulting in the most fair loss payment.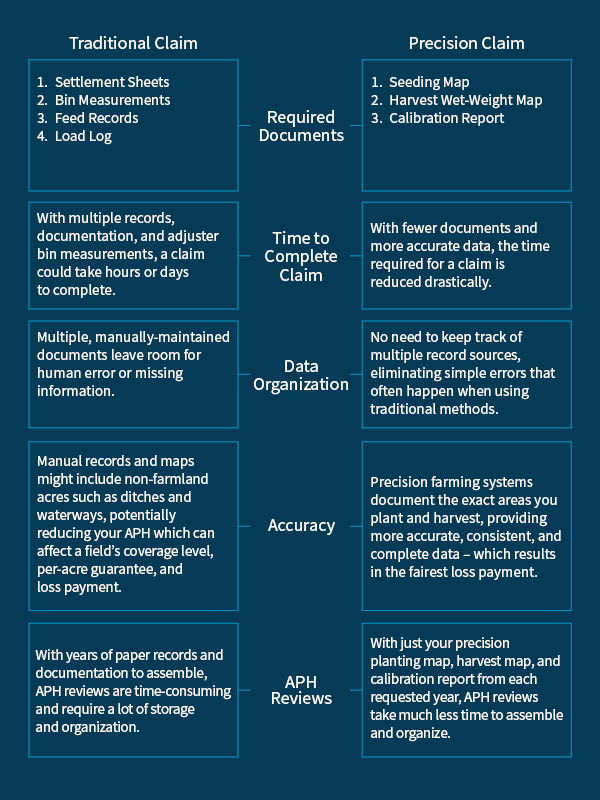 Use ACR to Complete the Precision Solutions Experience
The farmer does not need to report planting or production via Automated Crop Reporting (ACR) to use precision data for a claim, but the process is encouraged for a faster and more seamless overall crop insurance experience.