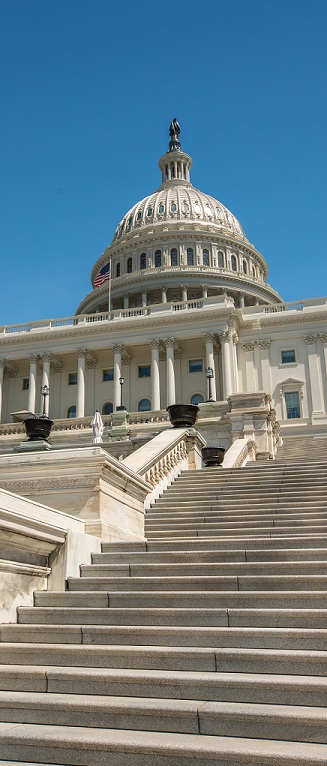 The combined voices of this nation's producers, agents, and insurance industry associations have helped to ensure a strong crop insurance title for the next five years, in the face of federal budget concerns. As drafts of the 2018 Farm Bill moved through Congress, multiple amendments were introduced that would have made drastic changes to the federal crop insurance program, ultimately harming farmers.
Harmful Amendments
In the House, Amendment #93 by Rep. Tom McClintock (R-CA) would have phased out all agricultural subsidies by the year 2029. The loss of premium assistance for producers would have made crop insurance essentially unaffordable, while the elimination of reimbursements to Approved Insurance Providers (AIPs) would have further increased operating costs.
Notable threats in the Senate included Amendment #3103 by Sens. Dick Durbin (D-IL) and Chuck Grassley (R-IA). Ultimately a measure for recipient means testing, the amendment would have imposed adjusted gross income (AGI) limits affecting the level of premium subsidy for larger producers. Reduced participation by larger, less risky operations would have resulted in greater negative impacts for smaller farms that remained in the program. In addition, Amendment #3138 by Sens. Jeff Flake (R-AZ) and Jeanne Shaheen (D-NH) would have placed an annual premium discount cap on each farmer or entity, threatening similar participation problems.
Agriculture's Voice is Heard
As each chamber prepared to vote on these amendments, Farmers Mutual Hail worked with other AIPs and industry organizations to make the agricultural industry's voice heard in Congress. Timely email messages and social media campaigns urged FMH agents, employees, and policyholders to contact their state's elected officials in support of common-sense legislation to protect farm safety nets.
"Crop insurance provides farmers, ranchers, and their lenders with certainty that ad hoc disaster assistance cannot provide," said FMH President and CEO Ron Rutledge, "It provides assistance in a timely manner when disaster strikes. And, importantly, farmers are always expected to pay for the protection of crop insurance, unlike ad hoc disaster assistance which is fully funded by the taxpayers."
Due to the concerted efforts of FMH and others, the House easily defeated the most harmful amendments on an individual basis and passed their version of the Farm Bill with a narrow 213-211 victory. Thanks to industry and public outreach, the Senate revised their draft to remove amendments harmful to crop insurance, and on June 28, passed their version of the Farm Bill with a wide margin of 86-11. Right now, the congressional conference committee is working to synthesize the very different versions into a single package.
What's Next
While much work remains to be done, these victories reflect the impact of public outreach as well as the importance of crop insurance to a healthy agricultural economy. Farmers Mutual Hail will continue to work with legislators and industry partners to collectively defend American agriculture. FMH also shares farm bill news and other relevant content through a variety of social media platforms to engage its agents and policyholders on topics that affect rural America.