Planting the Seed - September 2017
What is a Precision Claim?

Precision Claims are crop insurance claims that are adjusted by utilizing the data recorded by a farmer's precision farming technology. They can be adjusted using only a few pieces of documentation and records from their farm management software, and take only a fraction of the time to complete. Data is accurate, consistent, and complete — resulting in the most fair loss payment.
Traditional Claim vs. Precision Claim
In addition to more accurate data, Precision Claims are often faster, require less documentation, and are better organized than traditional claims methods. With better data organization, three year audits are also more efficient.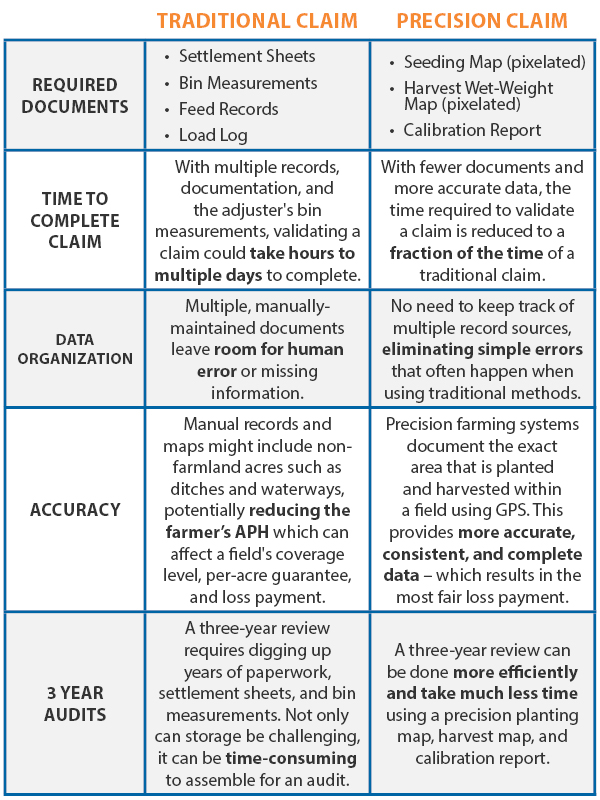 Use ACR to Complete the Precision Solutions Experience

The farmer does not need to report planting or production via Automated Crop Reporting (ACR) to use precision data for a claim, but the process is encouraged for a faster and more seamless overall crop insurance experience.