August 2017: Precision and Harvest
Farmers across the U.S. are preparing for harvest. How do they use precision technology when harvesting?
The combine has sensors near the grain collection tank to measure moisture and mass flow, both of which are used to determine crop yield by location. It also has a GPS receiver that records location data, and a display to enter the crop name. The farmer gathers and tracks this data in their Farm Management Software (FMS).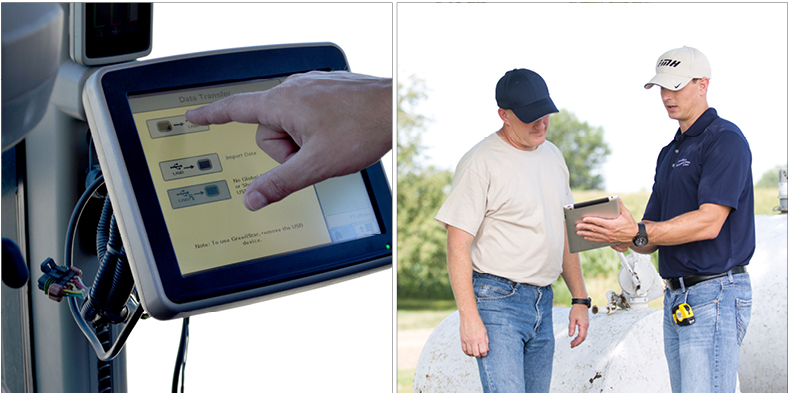 What harvest data is used for Precision Solutions?
Production Reporting
The farmer can download harvest data from their FMS, and send it electronically to their agent through Automated Crop Reporting (ACR). There is no need for the farmer to print paperwork or enter the data into a form for the agent.
Precision Claims
If the farmer has a production loss, they can provide precision records for faster, more simplified adjusting. They only need to provide the following documents to their adjuster:

Seeding Map
Calibration Report (must calibrate within 3% to meet the RMA calibration requirement)
Harvest Wet-Weight Map
The farmer does not need to report planting or production via ACR to use precision data for a claim.
Farmer's steps to using precision data for crop insurance during harvest: